BEER NEWS
FOUNDERS REDANKULOUS IMPERIAL RED IPA
Pours a pleasing burnt amber color, with some sweetness due to the Caramalt and roasted barley used in the malt bill. But hops are the true headliner in this elaborate sensory experience. The spicy, piney, tropical complexities of Chinook, Mosaic and Simcoe hops hit you right away with their dank aroma—and they stick around. Take a sip to have your palate simultaneously walloped and caressed in all the right places. Combined, the hops take the beer to 90 IBUs at 9.5% ABV.
$14.99/4pk - $80.99/case
ROGUE 6 HOP IPA
The six hops referenced in the name weave a complex aroma packed with underripe tangerine, navel oranges and mango skin; wheat grass and orange blossoms meet low, toasty grain tucked in the back. These notes appear in muted form on the tongue before a surprising surge of sugary cherries emerges just before the swallow. The fruit's quickly replaced by dried mint and rough, woody bitterness that builds and builds.
$12.99/6pk - $46.99/case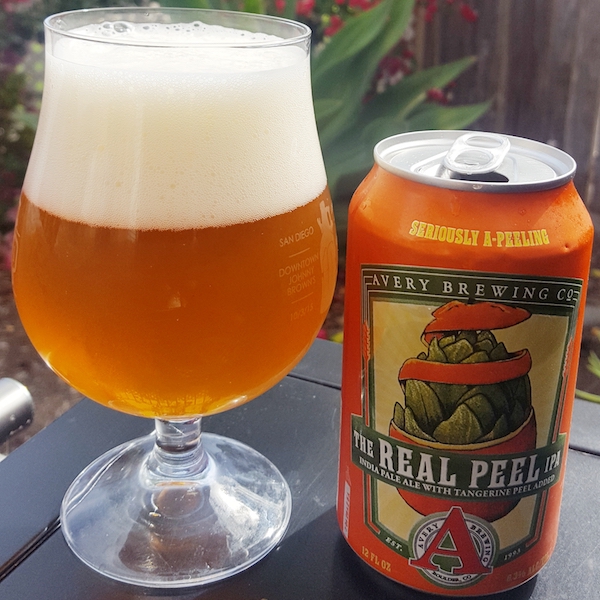 AVERY THE REAL PEEL TANGERINE IPA
Pours a clear gold with a lasting white head. Aromas of bread, yeast, tangerine, orange zest and grapefruit. Palate is light bodied and crisp with a smooth dry finish. Flavors of bread, grapefruit, tangerine and light orange zest with a smooth dry lingering bitter finish.
$13.49/6pk - $48.99/case